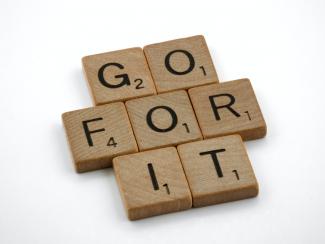 Don't Let Application Fees Stop You From Applying
by Chuck Bates, CCFC on Sep 1, 2021
Most experts suggest applying to somewhere between five and ten schools. The cost of applying to that many schools can quickly exceed $500. However, if money is tight, do not let the cost of applying derail your college search.
Below are application fees from some well-known schools. 
| | |
| --- | --- |
| School | Application Fee |
| UCLA | $120 |
| Stanford | $90 |
| USC | $85 |
| UT / A&M / Harvard | $75 |
| U. of Virginia | $70 |
| Ohio State / Wisconsin | $60 |
| LSU | $50 |
| U. of Nebraska | $45 |
Did you know you may be eligible for application fee waivers?
In general, if you qualify for a test fee waiver on the SAT or ACT or a free lunch program, there is a good chance you will be eligible for an application fee waiver. Waivers can typically be used for multiple schools.
 
Any school you apply to may have a unique application fee waiver request process. Or they may use one of the three most common:
Common App Fee Waiver

College Board Fee Waiver

NACAC Fee Waiver
For all application fee waivers, it is easiest to contact your college counselor. They will be able to guide you through the fee waiver process and eligibility. When applying, you will need to specify that you are paying with a waiver. You may also need to include a copy of the waiver form either electronically or in the mail.
For more help with application fee waivers, connect with Chuck Bates, CCFC here.