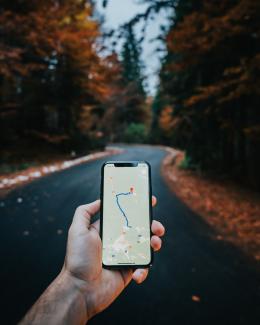 Have You Mapped Out How You Will Pay For College?
by Chuck Bates, CCFC on Nov 5, 2021
Most people think all the hard work is done once your student commits to college. In reality, now the stress of paying starts. You may think this is a no-brainer. I will just use my 529 Plan and/or student loans. However, not planning can be an expensive mistake.
Here are some things to think about:
Tax Credits: Are you eligible for any education credits?
Could you increase your retirement contributions and reduce your taxable income if you are on the edge of phasing out of these education credits?

American Opportunity Tax Credit, a maximum annual credit of $2,500

Lifetime Learning Credit, worth up to $2,000 per tax return
Financial Aid: Are you close to getting Need-Based Aid?
If you pay for college with assets this year, will you qualify for need-based aid next year?

It can pay to pay out of pocket upfront

Make sure to complete the FAFSA every year 
Shortfall: Will you have most of the funds to pay for four years of college, but not all?
Do you plan to pay for the first three years and "wing it in year four?" If so, you might be better off using federal student loans in the early years.

Those loans are the most favorable and are "use it or lose it" each year 
"Prior Prior" year timing issues:  Do you understand how aid is determined?
Financial aid uses income (tax return data) from the prior, prior year (2 years previous). For example: 2020 for the 2022-2023 year, 2021 for the 2023-2024 year etc.

Defer using certain assets or creating income until the later years (Junior year or later) of college as not to impact aid
Do you own a business: can you use the IRC Section 127?
You may be able to deduct up to $5,250 per employee per year.

Is your student over 21 and employed in your business
For help with building your four-year college payment plan, connect with Chuck Bates, CCFC here.