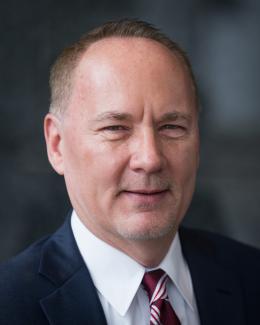 Mr. Stegent is a founding director of Cornelius, Stegent & Price, LLP, a Houston based firm of Certified Public Accountants with a broad client base in government, non-profit, business, and high net worth individuals. He is also the founder and President of Stegent Equity Advisors, Inc., a fee-for-service investment and financial counseling firm in Houston,Texas that serves the clients of Cornelius, Stegent & Price, LLP.
He is a former Manager of Financial Counseling Services with Deloitte & Touche, LLP and has over twenty years experience serving the tax, financial, and investment planning needs of families, entrepreneurs, and charitable organizations. He is an investment advisor representative, a Certified Financial Planner and one of only 3500 Certified Public Accountants with the Personal Financial Specialist designation.
His practice focuses on individual wealth creation and preservation, including income and estate tax minimization, investment and retirement planning, and insurance needs analysis. He assists clients in the development of their financial and investment plans, providing the foundation for selection of independent money managers best suited to their financial needs.
Mr. Stegent was recognized by Texas Monthly Magazine as a 2019 Five Star Best in Class Satisfaction Wealth Manager. He was a contributing author of the book, Tips from the Top: Targeted Advice from America's Top Money Minds. He has provided investment advice to readers of the New York Times, Houston Chronicle, the Journal of the American Association of Individual Investors, Mutual Funds Magazine, TheStreet.com, Investors Business Daily, and various online investment forums offered through AOL and MSN. He is an occasional speaker at various industry related webinars and taught financial planning topics for many years to the members of AAII in the role he held as Chairperson for the Specialized Interest Group for Financial Planning.
He is an active member of many professional organizations, including the American Institute of Certified Public Accountants Personal Financial Planning Division and the Financial Planning Association of Houston. He has served as a member of the board of directors of the Texas Society of CPAs and serves frequently as a board member or officer to the Houston CPA Chapter.
He obtained his B.B.A. in Accounting from the University of Houston in 1985.
Business Philosophy
Confucius said, "The superior man understands what is right; the inferior man understands what will sell." I feel very fortunate to make my living helping others see their choices clearly enough to understand what is right. Such understanding empowers them to create a relationship with me built on trust. With trust, there is belief in the advice given.
My belief is that the financial advice-giving industry should be about two things: people and their futures. My business objective is to create lifelong client relationships with people who are willing to trust me with their future peace of mind because I know that my financial success is directly related to my clients' financial peace of mind.